Naija News NG brings you the top trending Nigerian Newspaper headlines for today, Thursday, 4th June , 2020. 
Gunmen Kill 9 in Fresh Attacks on Two Kaduna Communities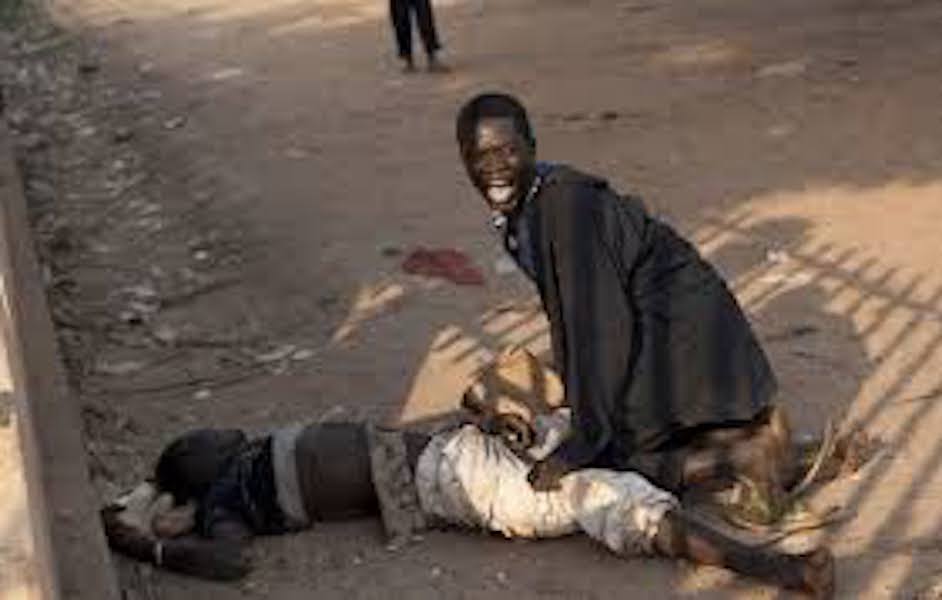 By John Shiklam
Nine people have been killed following a fresh attack by suspected herdsmen on Anguwan Tudu and Agwalla Magayaki communities in Kajuru Local Government Area of Kaduna state.
The incident, according to Emmanuel Nagaiza, the youth leader of Anguwan Tudu, occurred at about 5:30 am on Wednesday.
Speaking in a telephone interview with THISDAY, he said the bandits who were heavily armed, started by attacking Anguwan Tudu.
He said they were shooting sporadically as they arrived the village and the villagers fled into the bushes for their dear lives.
He said eight people were however killed on the spot, while a woman who sustained serious injuries and was being rushed to the hospital, gave up on the way.
Nagaiza, said after attacking his community, the bandits moved to the neighbouring Agwalla Magayaki village, however, no life was lost as the residents of the community, had fled upon hearing sounds of gunshots during the attack on Anguwan Tudu.
He however said when the bandits, discovered that the villagers had fled, they destroyed all their property, although they did not burn their houses.
Nagaiza said: "Today's (Wednesday) attack was on Anguwan Tudu and Agwalla Magayaki. But the killings took place in Anguwan Tudu because when residents of Agwalla Magayaki heard sounds of gunshots in Anguwan Tudu, they fled their homes. The attackers burnt all their property, but they didn't burn houses."
He said "Anguwan Tudu was attacked at about 5:30 am" alleging that the attack was "by fulani herdsmen"
"They were well armed with guns, machetes and sticks. As soon as they came, they started shooting sporadically, we had to run to the bushes for our dear lives, unfortunately, eight people were killed on the spot. "A woman that was being rushed to the hospital following injuries, died on the way.
As I am talking with you, we are preparing for the burial of nine people killed by these murderers.
"We saw the attackers and we know them. We can identify them. We have been living peacefully with the herdsmen in our community.
"In the whole of Kajuru, there is no place where the herdsmen lives more comfortable like Anguwan Doka.
"We don't know what we have done to deserve this brutal attack. They have turned their back against us."
The youth leader also called on the government and security agencies to stop the killings in Kajuru communities.
Five aspirants to battle Obaseki for APC ticket
Six Edo State governorship aspirants in the All Progressives Congress (APC) have submitted their expression of interest and nomination forms ahead of the June 22 primary.
They are Governor Godwin Obaseki, Osagie Ize-Iyamu, Osaro Obaz, Dr Pius Odubu, Matthew Iduoriyekemwe and Chris Ogiemwonyi.
National Organising Secretary, Emma Ibidiro, received the forms on behalf of the APC National Working Committee (NWC) between Monday and Wednesday.
The party realised N135 million from the sale of the forms at N22.5 million each, according to the News Agency of Nigeria (NAN).
The money includes N2.5 million for Expression of Interest Form and N20 million for the Nomination Form.
The sale of forms began on May 20 and ended on Wednesday.
Obaseki, after submitting his form on Wednesday, asked APC National Chairman Comrade Adams Oshiomole not to interfere in the primary.
He said: "I call on Comrade Oshiomhole to recuse himself from the Edo nomination process because he is an interested party.
"It is against natural justice for a man to be a judge in his own case. So, I think the honourable thing to do is to recuse himself and let's have a free process and let's reconcile and build our party.
"On a final note, I am actively pursuing peace, actively pursuing harmony in our party, particularly at home, and I believe that there will be peace."
The governor denied betraying Oshiomohle who helped him to power in 2016, saying the National Chairman was "a bigger betrayer".
"In life, everybody gets helped, everybody gets assisted. The person you talked about (Oshiomhole) had no money when he left Labour to contest.
"We knew what we did to make him governor. I sacrificed eight years of my life to serve Edo State Pro-bono. I collected no Kobo to serve him in Edo".
The governor also debunked reports that he has obtained Peoples Democratic Party (PDP) nomination form.
"It is very absurd. I am someone that is very exposed. How can I collect a form from two parties when we have rulings in the past disqualifying people on that?
"I am a party man to the core. APC is my party because I come from a progressive political family. I believe in the ideals of APC.
"I believe in our President, I believe in what he stands for so I am a party man to the core. I am not an old-style politician. I represent a new direction of politics that is based on facts and truth, not lies," Obaseki said.
End The Senseless Killings In Kajuru Now – Shehu Sani To El Rufai
Shehu Sani has on Wednesday condemned in strong terms the killings in Kajuru , Kaduna State.
Naija News NG reports that the former Lawmaker called the killings 'senseless bloodshed by terror groups' . He called on the Federal Government, the State Government, and Security Agencies to rise and end the bloodshed.
He tweeted : "The fresh killings in Kajuru Local Government in Kaduna State reflects the failure of all remedies and measures previously applied towards solving the crisis. Enough of these gruesome killings; the state, Federal government and our security agencies must urgently rise and end this senseless bloodshed by Terror groups."
For years now Kajuru Local Government has become vulnerable to attacks by alleged Herdsmen.
You would recall that unknown gunmen alleged to be Herdsmen attacked Tudu village in Doka, Kufana District in the local government on Wednesday .
The alleged Herdsmen left nine people dead and houses burnt.
COVID-19 : Bauchi Deputy Governor Tests Positive
Baba Tela the Bauchi State Deputy Governor has tested positive for COVID-19 .
Naija News NG reports that Bala's media aide, Mukhtar Gidado confirmed the sad news . Baba Tela is also the chairman of the state task force on COVID-19
The statement released by Gidado revealed that Baba Tela has gone into self-isolation and the samples of all his contacts have been taken by NCDC for test.
The statement read;
"This is to inform the General public that His Excellency Sen. Baba Tela, Deputy Governor of Bauchi State who is also the Chairman, State Task Force on COVID-19 was confirmed positive of COVID-19 .
"Consequently, His Excellency Sen. Baba Tela has gone into self-isolation in Bauchi and health professionals are properly managing his situation.
"Similarly, samples of all his primary contacts have been taken by the NCDC for test and they are advised to remain in isolation pending the outcome of their results.
"He has gone into self-isolation in Bauchi and health professionals are properly managing his situation."
Bauchi Deputy Governor tests positive for Coronavirus.
Babcock University Student Allegedly Rapes 24 Girls
A Babcock University student, Godknows Adolphus Owhor, is currently trending on Twitter following allegations of rape against him.
Naija News NG reports that the student's alleged victims came forward with their story after Twitter user @caramelangiee shared screenshots of a DM she got.
She tweeted;
Another lady also accused him of defiling her when she was just 14. See screenshots below;
Orji Uzor Kalu Walk Out Of PrisonOrji Uzor Kalu, former Abia State Governor has been set free from prison, few months after he was sent to prison.
Recall Naija News reported that Justice Liman of the Federal High Court, Lagos, had on Tuesday ordered Kalu's release.